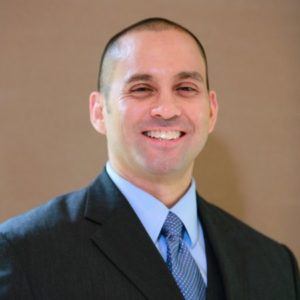 Professor Joel Litman
Chief Investment Strategist
Professor Joel Litman is the Chief Investment Strategist advising individual investors in equities, corporate credit, and macroeconomic strategy. He is also the President and CEO of Valens Research as well as a member of the Board of Directors of COL Financial Group, a leading brokerage firm in Asia.
Litman has been on CNBC, quoted in Barron's and Institutional Investor, and interviewed in Forbes. He has published in Harvard Business Review, is a top contributor to SeekingAlpha, and co-authored the highly-acclaimed book, DRIVEN: Business Strategy, Human Actions, and the Creation of Wealth.
Litman has taught or guest-lectured at Harvard Business School, University of Chicago Booth, Wharton, LBS, SAIF Jiao Tong, and others. He is a Professor at Hult International Business School, a Financial Times and Economist top-ranked international MBA program. He conducts seminars regularly for financial and industry conferences around the world such as CFA and CPA chapters.
Litman is chair of the UAFRS Advisory Council, which spearheads usage of Uniform Adjusted Financial Reporting Standards (UAFRS) – also known as Uniform Accounting. He helped build Credit Suisse's HOLT University and the Center for S.E.V. and MBA Concentration at the Driehaus College of Commerce at DePaul University.
Past employment includes Credit Suisse, Diamond Tech Partners (now PwC), Deloitte, and American Express. He is a member of the CFA Institute, the global association for investment professionals, and the Association of Certified Fraud Examiners. He is a Certified Public Accountant (CPA), received a BS in Accounting from DePaul University, and an MBA/MM from the Kellogg Graduate School of Management at Northwestern University.
Litman's philanthropy is focused on community development through scholarships, job training programs, and extensive microfinance lending – particularly in the Philippines.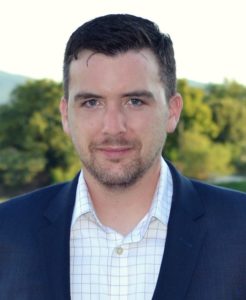 Rob Spivey
Director of Research
Robert Spivey is the Director of Research at Valens Research. He is actively involved in delivering credit and equity analyses, idea generation, and client servicing based on UAFRS.
He is heavily involved in the development and management of the Valens Research application (
app.valens-research.com
), a tool Valens has developed to allow investors to integrate the UAFRS framework for investment analysis into their process on a daily basis to improve investment insights and decision making.
Spivey has held Assistant Portfolio Manager and Analyst positions and has experience at The Abernathy Group, Legacy Capital Management, Credit Suisse, and Gillette.
Spivey has leveraged his experience on both the buy-side and sell-side of finance and opportunities to work in both the credit and equity markets to gain a unique perspective of how markets work together and can offer contrary signals. His experience in communicating analysis to some of the largest investment managers in the world, working as a generalist analyst at a hedge fund, and to helping manage portfolios on the buy-side has helped give him a wide-ranging perspective on investing and identifying market mispricings.
Spivey is a CFA Charterholder and member of the CFA Institute. He received a BS in Business Administration with a concentration in Finance and a minor in Philosophy from Northeastern University in Boston.