Add to Cart… Confirm Order… And do business? How does this e-commerce entity stand out in the industry? [Monday Marketing Marvels]
August 10, 2020
Amazon
eBay
Shopify
Walmart
These are just some of the popular e-commerce companies we have globally.
Wait…
Are we missing one?
It's Alibaba!
Alibaba Group Holding Ltd., or simply Alibaba, was founded by Jack Ma along with 17 other co-founders in 1999. The team launched the website Alibaba.com, a business-to-business portal with an aim to connect Chinese manufacturers with international buyers.
Now, Alibaba operates online and mobile marketplaces in retail and wholesale trade, as well as cloud computing and other services. The company also provides technology and services to enable consumers, merchants, and other businesses to conduct commerce in its ecosystem.
What are Alibaba's core strategies that allowed it to stand out and succeed?
Branding and Image. Nearly every small business has faced challenges building up their brand image and reputation. It wasn't just about having a good name—it was also about having a name that's easy to remember.

The company name "Alibaba" was derived from the famous fairy tale character named Ali Baba of the tale, "One Thousand and One Nights." In this story, Ali Baba uses the secret code, "Open Sesame" to enter the cave overflowing with hidden treasures and gold. In a way, using this name is like associating Alibaba the company to opening a gateway to wealth.

It helps that "Alibaba" is easy to pronounce and spell in many languages. Using clear-cut syllables helped to raise brand awareness for the company.

Partnerships. Alibaba has the support from its two largest shareholders—Softbank Corp., a Japanese mobile company that holds 29% of shares, and Altaba Inc. (formerly Yahoo Inc.) that holds 11% stake.
Business Everywhere. In line with Alibaba's group mission to make it easy to do business everywhere, the technology it provided has given SMEs in China huge advantages and benefits. By seamlessly integrating into the regular business cycle, the technology has given suppliers and buyers more accurate and relevant information.Alibaba's e-commerce technology has made it so convenient for SMEs to conduct their business anywhere in the world efficiently.
Services. In order for Alibaba to keep in touch with its customers, it provides services such as establishing forums, blogs, and user groups at the Alibaba website (alibaba.com). This also serves as a platform for its customers to communicate and gather feedback according to their interest.The company also provides its clients with communication tools where customers can conduct business discussions anytime. These are Alitalk, Taobao Wangwang, and Yahoo Message.This service has made communication more effective, efficient, and convenient to all consumers. Clients were also able to get the updated information of supply and demand right away.
To make the business more interesting for its existing customers and partners, Alibaba created a comprehensive strategy that builds better business relationships.
Business Ecosystem.
Alibaba created an ecosystem of companies to complement them. This ecosystem linked suppliers, distributors, customers, competitors, and government agencies, among others involved in the delivery of a specific product or service through both competition and cooperation.
Notable brands are: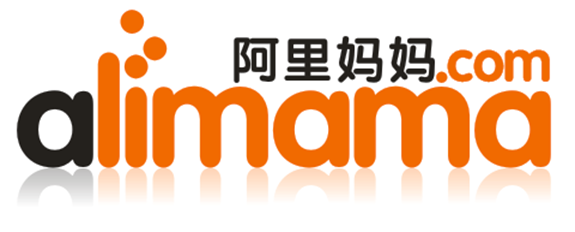 Alipay – An online third-party payment platform launched in 2004. This organization is the number one mobile payment service and the number two largest payment service in the world.
Alimama – Launched in November 2007, this online marketing platform provides Alibaba's sellers a range of marketing and advertising services.
Cainiao Smart Logistics Network Ltd (formerly known as China Smart Logistics Network) – Located in Hong Kong, Cainiao is an investment company that provides services such as investment management.
Aliyun – Also known as the Alibaba Cloud, Aliyun is a cloud computing and data management platform. It provides services to online businesses and is also the platform used for Alibaba's e-commerce system.
All these strategies and business components have contributed to Alibaba's current success. These have helped set it apart from the rest of the e-commerce sector globally.
Whopping stats by Alibaba:
On November 13, 2018 alone, Alibaba recorded USD 30.8 billion worth of orders.
Alibaba's number of active online buyers is 726 million worldwide.
As of the first quarter of 2020, the total number of mobile users is 846 million worldwide.
Alibaba today is not just an e-commerce company.
It also provides consumer-to-consumer, business-to-consumer, and business-to-business sales and various other services via e-commerce web as well as offline portals.
Alibaba has most of the functions a business should have—a data-driven network of sellers, marketers, service providers, logistics companies, and manufacturers.
In the past five years, Alibaba has recorded a revenue of:
CNY 76.2 billion in 2015
CNY 101.1 billion in 2016
CNY 158.3 billion in 2017
CNY 250.3 billion in 2018
CNY 376.8 billion in 2019
CNY 509.7 billion in 2020
Clearly, these marketing strategies have made it so successful in just a short period of time.
Moreover, it has become the largest online and mobile commerce company in the world in just a few years and barely anyone expected it to be so successful.
Alibaba Group Holding Ltd's Earning Power: Valens Research vs. As-reported numbers
Alibaba Group Holding Ltd. makes for a great case study that we come back to regularly. One great reason?
The company has proven itself to be a phenomenal earning power generator.
So, how well has Alibaba Group Holding Ltd been growing its business in the past years?
The research doesn't lie—nor do the results. Earning power (the blue bars) continues to show results higher on average than what traditional databases show.
The blue bars in the chart above represent Alibaba Group Ltd's earning power (Uniform Return On Assets). Since its IPO, the company has shown volatile yet strong profitability, with Uniform ROA reaching 303% in 2017. Uniform ROA still remains robust though at a lower 119% in 2020.
The global ROA average is just 6%.
The orange bars are the company's as-reported financial information. As-reported metrics significantly undestate BABA's profitability. Showing as-reported ROA only at 5% levels in 2020, which is materially lower than 119% Uniform ROA (return on assets, a measure of earnings power), making BABA appear to be a much weaker business than real economic metrics highlight.
That's what you'll see in Yahoo Finance, Google Finance, and most other databases.
The company's stock price also performed better than the rest of the stock market over the decade, which we can see in the blue line in the chart below. Its returns have been well above the market.
The numbers show that it has been doing well and making a profit.
Over the years, Alibaba has provided numerous business opportunities for small and medium enterprises to leverage its innovative technology. Through this, the company's users were able to conduct their businesses more efficiently, domestically and globally.
Alibaba has proven to be one of the world leading e-commerce corporations in China.
A company that made it simple for everyone to buy or sell anything online, anywhere in the world.


About The Dynamic Marketing Communiqué's
"Monday Marketing Marvels"
Too often, industry experts and the marketing press sing the praises of some company's marketing strategy.
…Only for the audience to later find out that their product was a flop, or worse, that the company went bankrupt.
The true ROI in marketing can't be separated from the business as a whole.
What good is a marketing case study if one can't prove that the company's efforts actually paid off?
At the end of the day, either the entire business is successful or it isn't. And the role of marketing is always paramount to that success.
Every Monday, we publish a case study that highlights the world's greatest marketing strategies.
However, the difference between our case studies and the numerous ones out there, is that we will always make certain that the firm really did generate and demonstrate earning power worthy of study in the first place (compliments of Valens Research's finance group).
By looking at the true earnings of a company, we can now rely on those successful businesses to get tips and insights on what they did right.
We'll also study the greatest marketing fails and analyze what they did wrong, or what they needed to improve on. We all make our mistakes, but better we learn from others' mistakes—and earlier, rather than later.
Hope you found this week's marketing marvel interesting and helpful.
Stay tuned for next week's Monday Marketing Marvels!

Cheers,
Kyle Yu
Head of Marketing
Valens Dynamic Marketing Capabilities
Powered by Valens Research
www.valens-research.com
View All