All is FAIR in this corporation. Check out how this company helps businesses take digital marketing to the next level! [Monday Marketing Marvels]
December 28, 2020
Marketing is an important part of every business.
Content marketing…
Email marketing…
Traditional marketing…
These are just some of the strategies used by different brands.
However, we won't talk about all that in this article. We'll just focus on one strategy that is widely used by businesses nowadays: Digital Marketing.
There's no need to even wonder why this marketing strategy is on the rise. A lot of people are now often using various smart devices. Some of their business transactions are even done online.
This company offers marketing solutions that can help business owners and marketers make the most out of this strategy!
Fair Isaac Corporation or FICO is an American data analytics company that offers credit scoring services to its clients.
[Credit Score: A numerical expression based on a level analysis of a person's credit files, to represent the credit-worthiness of a person. It is based on a credit report, which is sourced from credit bureaus.]
Since its establishment in 1956 by engineer Bill Fair and mathematician Earl Isaac, FICO helps businesses automate and improve decisions to enhance their performance.
Today, the company operates in over 100 countries, with thousands of clients using its decision management technology to:
– Target and acquire customers more efficiently
– Increase customer value
– Reduce fraud and credit losses
– Lower operating expenses
– Enter new markets more profitably
How does FICO help business owners and marketers take their digital marketing capabilities to the next level?
Through the FICO Marketing Solutions Suite!
―an integrated set of softwares that combines data, advanced analytics, and omni-channel marketing executions.
Here are some of the perks of using the Marketing Solutions Suite:
Increases customer conversion rates by 20%-100% through personalized omni-channel campaigns
Supports large volumes of business transactions with fast response times
Improves customer data coherence across channels and products, real-time interactions, and outbound campaigns
Increases business offer precisions through predictive models and strategy optimization tools
Connects businesses with customers through personalized, context-aware, real-time interactions
Simply stated, the FICO Marketing Solutions Suite puts the power of data-driven decision-making into the hands of marketers, enabling them to increase their adaptability to organizational changes.
Wait, there's more!
When clients use the Marketing Solutions Suite, they also have easy access to the FICO Decision Management Suite, which are sets of add-on tools that enable marketers to improve customer experiences and ROI through wider analytic insights.
Allow us to tell you about one company's success story after using FICO's solutions.
KeyBank is known as the 29th largest bank in the US.
When it enlisted the service of FICO in 2016, its goal was to determine the best credit card to offer its customers―a low-interest card or a rewards-based card.
In order to succeed in that goal, KeyBank used the FICO Decision Management Suite!
Step #1: Designing an Effective Strategy
Here's how KeyBank implemented its strategy to determine the best credit card to offer its customers:
Rewards-based cards – targeted to "Transactors," or people who pay off their balance per month
Low-interest cards – targeted to "Revolvers," or people who carry a balance each month
In order to successfully evaluate its strategy, the bank wanted to create a "Challenger" to the two groups.
That's where FICO came in.
By helping KeyBank arrive at a clear understanding about its objectives and criteria, FICO made the bank realize that there was something wrong with its initial strategy: Very few people were truly a Transactor or Revolver.
As a result, KeyBank redefined each category and the behaviors associated with each group.
"FICO helped us figure out how to think about the problem we were trying to solve. Thinking through the design was critical. They helped us refine the data, understand the effects of each action, and then create a clean design." – Jason Jones, former Strategic Analytics Officer at KeyBank
Step #2: Using Decision Trees and Score Cards
Here's how a FICO Decision Tree looks like: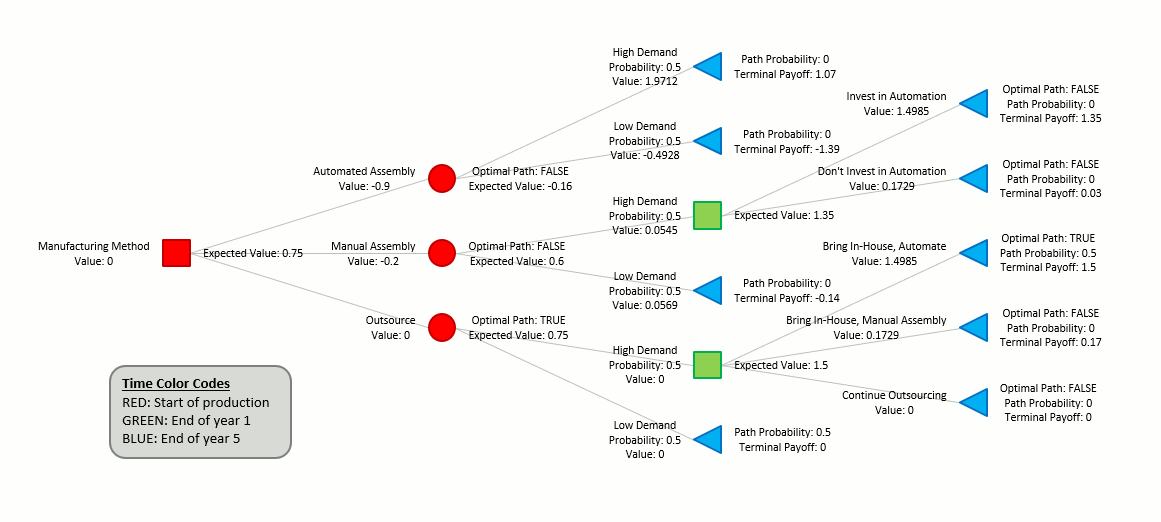 By reviewing every aspect of KeyBank's credit strategy, FICO found opportunities to modify the way customers were identified.
Because of that, KeyBank was able to understand its customers' buying patterns and give them the right offers at the right time!
Step #3: Getting the Results
Thanks to the insights given by FICO, KeyBank had a better understanding of a large segment of its customers.
With the help of FICO's Decision Management Suite, KeyBank achieved:
An increased response rate to card offers by 17%
Enhanced profitability from better utilization of the cards
Deepened customer relationships with targeted marketing
What else is FICO doing to expand the value of its marketing solutions?
Acquisitions!
In 2003, FICO acquired Seurat, an insights-driven consulting and private equity firm that helps companies target, acquire, and retain customers through creative marketing strategies.
By gaining access to Seurat's Precision Marketing approach, FICO was able to deliver industry-leading customer analytics solutions with valuable creative execution services.
[Precision Marketing: A marketing approach that promotes brand loyalty by retaining, cross-selling, and upselling existing customers. Instead of just using ads, marketers will create tailored offers, deals, and gimmicks that appeal to their customers.]
Part of the creative execution services are Web-based initiatives, promotions, loyalty programs, couponing, and brand-oriented communications.
Through the acquisition, FICO expanded its presence in the consumer packaged goods industry and strengthened its existing products and services for retail, financial services, telecommunications, and government industries.
Then, in 2012, FICO also acquired Entiera, an innovative provider of customer dialogue management solutions.
Its biggest asset was the Entiera Insight, an integrated SaaS (software as a service) platform for customer data, which enabled marketers to design and execute large-scale marketing campaigns across multiple channels.
By combining this platform with FICO's predictive analytics solutions, marketers were able to focus on a customer-centric 1:1 marketing strategy.
This was what FICO CEO Will Lansing said when the company acquired Entiera:
"Combining our analytics with SaaS-delivered, multi-channel campaign management will give marketers a single platform to quickly design and execute next-generation marketing campaigns. No other product on the market does this today."
In the past five years, Fair Isaac Corporation has recorded revenues of:
USD 881.4 million in 2016
USD 935.0 million in 2017
USD 1.0 billion in 2018
USD 1.2 billion in 2019
USD 1.3 billion in 2020
Clearly, FICO's marketing solutions and acquisition strategies helped it become one of the leading data analytics companies that it is today.
Fair Isaac Corporation's Earning Power: Valens Research vs. As-reported numbers
Fair Isaac Corporation (FICO) makes for a great case study that we come back to regularly. One great reason?
The company has proven itself to be a better earning power generator than investors might think.
So, how well has FICO been growing its business in the past years?
The research doesn't lie—nor do the results. Earning power (the blue bars) continues to show results higher on average than what traditional databases show.
The blue bars in the chart above represent FICO's earning power (Uniform Return on Assets). FICO has seen generally improving profitability. Its Uniform ROA ranged between 15% to 43% in the past sixteen years, or an average of about 29%. Its Uniform ROA is at 40% in 2019.
The global ROA average is just 6%.
The orange bars are the company's as-reported financial information. If you relied on these numbers, you will see a company with understated profitability. As-reported ROA (Return on Assets, a measure of earning power) ranged from just 6% to 12% in the past sixteen years. Its ROA in 2019 was only at 12%, far lower than its Uniform ROA in 2019.
That's what you'll see in Yahoo Finance, Google Finance, and most other databases.
The company's stock price also performed better than the rest of the stock market over the decade, which we can see in the blue line in the chart below. Its returns have been well above the market.
The numbers show that FICO has been doing well and making a profit.
With the digital marketing landscape still changing and expanding, success in this field entails:
– Mastery of dynamic marketing dimensions
– Transforming complex analytics into simple and clear business decision recommendations
– Identifying the best next action for customers
Fortunately, FICO is able to make these things attainable for its clients through its advanced analytics, predictive models, and strategy optimization tools.
The result?
Improved customer experience and marketing ROI by bringing deeper, wider analytic insights into one's business operations.


About The Dynamic Marketing Communiqué's
"Monday Marketing Marvels"
Too often, industry experts and the marketing press sing the praises of some company's marketing strategy.
…Only for the audience to later find out that their product was a flop, or worse, that the company went bankrupt.
The true ROI in marketing can't be separated from the business as a whole.
What good is a marketing case study if one can't prove that the company's efforts actually paid off?
At the end of the day, either the entire business is successful or it isn't. And the role of marketing is always paramount to that success.
Every Monday, we publish a case study that highlights the world's greatest marketing strategies.
However, the difference between our case studies and the numerous ones out there, is that we will always make certain that the firm really did generate and demonstrate earning power worthy of study in the first place (compliments of Valens Research's finance group).
By looking at the true earnings of a company, we can now rely on those successful businesses to get tips and insights on what they did right.
We'll also study the greatest marketing fails and analyze what they did wrong, or what they needed to improve on. We all make our mistakes, but better we learn from others' mistakes—and earlier, rather than later.
Hope you found this week's marketing marvel interesting and helpful.
Stay tuned for next week's Monday Marketing Marvels!
Cheers,
Kyle Yu
Head of Marketing
Valens Dynamic Marketing Capabilities
Powered by Valens Research
www.valens-research.com
View All