"Ask Me Anything." Interact with your target market in a fun way using this social media platform's features! [Thursdays: FYO!]
November 19, 2020
As a business owner or marketer, one of the best ways right now to connect with your target market is through social media.
Facebook, LinkedIn, Snapchat, Instagram, Twitter, etc. ― All these help you increase engagement with your target market, raise brand awareness, drive traffic to your site, and identify different social media marketing tactics that appeal more to consumers.
In this article, we'll be focusing on another social media platform that is gaining popularity among businesses.
If you like the idea of talking to potential customers and creating original, high-value content, this platform is suitable for you.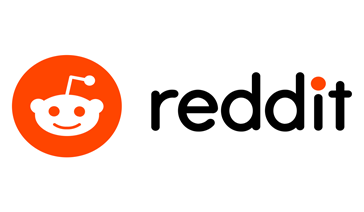 Reddit is a social media platform that consists of online communities where people talk about their favorite or trending topics. It's also a place for them to upload content such as links, text posts, and images that are either voted up or down by other users.
Once posted on Reddit, contents are organized by subject into user-created groups called subreddits, which cover various topics like news, politics, science, movies, video games, music, books, sports, fitness, cooking, etc. Contents with more upvotes are more likely to appear at the top of their subreddits and on Reddit's home page.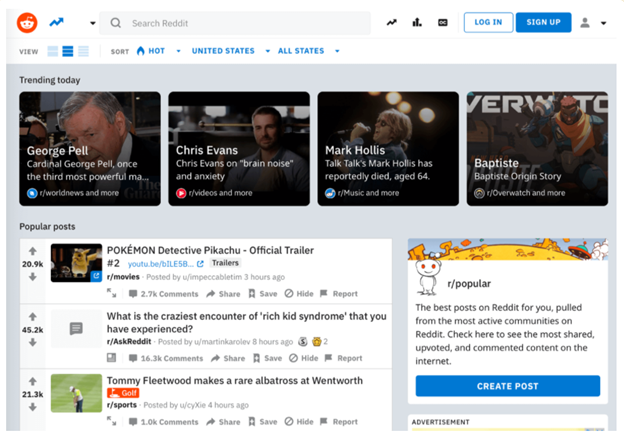 According to Alexa Internet, an American web traffic analysis company, Reddit ranks as the 17th most visited website in the world and 7th most visited website in the U.S. as of October 2020. It has approximately 430 million active users per month.
Why should you use Reddit as part of your marketing strategy?
As stated on its website, Reddit influences users' purchase decisions. People use this social media as one of their ways to stay updated with all that's happening around them. Since they trust other users' opinions on Reddit, they also use it to search for recommended products and brands.
According to its 2019 internal research data, Reddit has recorded:
Four times more research sessions on its site
Nine times faster purchase decisions from its users
Higher NPS (Net Promoter Score) than other social media platforms
Here are ways you can use Reddit to your brand's advantage:
Become a Member of a Reddit Community

Once you've created a Reddit account for your brand, one of the first things you should do is to "hang around" a few subreddits and observe how it works. Doing so will help you identify topics that are often talked about by users, what posts get more interaction, and the overall tone of posts and user comments on the platform.

If you manage your brand's Reddit account properly, you'll be able to answer questions related to your brand, join conversations, and show your brand's value to your target market.

Create Captivating and Informative Headlines

A great headline is one of the best ways to capture your target market's attention on Reddit. As people scroll through the front page, they make a decision on whether or not they should spend time on your brand's post. That is why your headlines need to be eye-catching.

Successful headlines vary from one subreddit to another and as a business owner or marketer, you can conduct tests as to what headline or post from your brand gets the most attention and interaction with your target market. You also have to ensure that you follow Reddit's posting policies so your brand's account will not be flagged as spam, suspicious, inappropriate, etc.

Cross Posting

Some brands or businesses stick to one subreddit and establish their reputation on that group. That is one way to attract your target market within the platform.

Another way is through cross posting. If there are five or more subreddits that apply to your brand, you can post content across all those groups to get more people familiar with your brand.

Use Links

Majority of the members of a subreddit have an interest in the topics being talked about in their group. As a result, they welcome suggestions for resources and content.

According to Reddit's data, external links posted on its platform receive more upvotes than text-based posts. If you use this feature properly, you'll not just get more upvotes for your brand on Reddit, but also open opportunities to drive more traffic to your brand's official website, increase brand awareness, and even sales conversion rates.

Make sure that you also offer value in EVERY content you post so your target market will develop a positive impression about your brand.
An example of a brand that used Reddit as part of its marketing strategy is German automobile manufacturer Audi.
Audi partnered with Reddit for its "Think Faster" Campaign in 2018, a promoted AMA (Ask Me Anything) series on the social media platform. The car brand used its Reddit profile to promote a 6-part AMA series that featured celebrities Adam Scott, Elizabeth Banks, Olivia Munn, Issa Rae, David Chang, and Liza Koshy.
According to Ken Bracht, Audi's Director of Brand Marketing:
"We knew if we wanted to do interviews and have it live, the most authentic way of asking questions on the Internet was to use Reddit."
After launching its AMA series, Audi garnered a total of 6,300 comments and 2 million post views across its promoted contents for the whole duration of its campaign.
The brand also earned media coverage from different news outlets like AdAge, AdWeek, USA Today, The Drum, and DigiDay.
Aside from that, the "Think Faster" Campaign successfully became the first livestream AMA series that was conducted on Reddit.
While some social media platforms are centered on building or increasing the number of followers to your brand, Reddit's online community structure offers a different kind of brand engagement.
Think of Reddit as an online extension of your brand's public relations activity. You can use it as an opportunity to engage with your target market, be a part of several communities that matter to your brand, and build deeper connections with the members of those communities.
Make Reddit a part of your marketing strategy and use it as an outreach tool!
It will not replace the efforts you do on other social media platforms, but it will help you open new doors of opportunities on how you can create and share original content for your brand.


About The Dynamic Marketing Communiqué's
"Thursdays: FYO! Find You Optimization"
Why should you stop thinking SEO and start thinking FYO?
We're not saying that you should abandon Search Engine Optimization (SEO).
Don't get us wrong, of course, we know this is something very important, especially in today's digital marketing age.
The internet landscape is vast, and a world of its own. You really need to distinguish yourself and make your brand/company/website known and easily searchable.
Better yet, get to the top of page one for Top Results on Google or any other search engine.
However, what is the purpose of SEO? It's that customers Find You!
That's what matters. So, while SEO is one factor of FYO… it really is only one, and we ought not to abandon all the myriad of ways digitally and offline for improving your FYO.
How can we look at this from a different and better perspective?
Let's say you have it in the bag! You and your team are experts in SEO. Awesome. But did you ever wonder what else you could do to push it further and give your SEO skills a boost?
FYO! Find You Optimization!
You need your target audience to FIND YOU—your brand, product, service, or offer. This is SEO plus other tools that increase visibility online (and offline).
Every Thursday, we publish content on how you can get your target market to find you, beyond the typical "type and search." There are other things you can do along with your SEO to give your online advertising process a boost.
Try considering other tactics beyond it—WOMO (Word Of Mouth Optimization), RO (Referral Optimization), and "All-Other-Means-Of-Getting-Your-Target-Market-To-Find-You" Optimization (AOMOGYTMTFY, if you'd like a long acronym).
Part of a great marketing strategy is knowing how to adapt new methods and make use of different types of marketing and promotion that best fit your business goals and which give you the results you want.
Hope you've found this week's insights interesting and helpful.
Stay tuned for next Thursday's FYO!
Cheers,
Kyle Yu
Head of Marketing
Valens Dynamic Marketing Capabilities
Powered by Valens Research
www.valens-research.com
View All