Can a car send a message to OUTER SPACE? Find out how this brand successfully did that! [Thursdays: Gorillas of Guerrilla Marketing]
February 9, 2023
Miles Everson's Business Builder Daily speaks to the heart of what great marketers, business leaders, and other professionals need to succeed in advertising, communications, managing their investments, career strategy, and more.
A Note from Miles Everson:
I love guerrilla marketing!
Campaigns of this type remind me that promoting or advertising a brand doesn't always have to be too complex, formal, or traditional.
For those of you who aren't familiar with guerrilla marketing yet, this is an unconventional, engaging, and impactful marketing strategy. It sparks an emotional reaction that leads to lasting brand recall.
Would you like to know an example of guerrilla marketing?
Continue reading to learn how this automotive company made an AMAZING connection with its target audience by sending a message to outer space.
Miles Everson
CEO, MBO Partners
Chairman of the Advisory Board, The I Institute


Gorillas of Guerrilla Marketing
Tugging on emotions is an age-old marketing strategy.
Because of that, some consumers have become cautious against brands that simply capitalize on their feelings to compel them to act on a call-to-action.
However, what if a brand uses this strategy—tugging on emotions—ACROSS SPACE?
Now that's a new one!
In fact, one automotive company used this technique for a guerrilla marketing campaign and achieved worldwide recognition for it.
The name of that company?
Hyundai!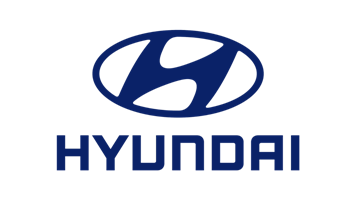 Hyundai is a multinational automotive manufacturer founded in 1967 and headquartered in Seoul, South Korea. It currently owns 34% of Kia Corporation, as well as luxury cars subsidiary Genesis Motors and electric vehicle sub-brand Ioniq.
As of today, Hyundai has an annual production capacity of 1.6 million units, which are sold in 193 countries through 5,000 dealerships and showrooms.
Connecting Loved Ones… No Matter the Distance
Hyundai believes cars do more than just take people from point A to point B. These vehicles also build connections and bridge gaps.
Actually, Hyundai is soooooo committed to this ideal that in April 2015, it went to outer space and back just to fulfill the wishes of a young girl!
How did it do that?
Through the "Message to Space" campaign!
Hyundai collaborated with full-service ad agency Innocean and tech company
Google to execute the strategy well. Using 11 Hyundai Genesis sedans and some serious "elbow grease," the car company helped 13-year-old Stephanie from Houston, Texas to send a message to her astronaut dad.
[Elbow Grease: An idiom that refers to manual labor and the process of working hard to accomplish an objective.]
This guerrilla marketing campaign embodied Hyundai's tagline, "New Thinking, New Possibilities."
Here's how the campaign played out:
The collaboration between Hyundai, Innocean, and Google culminated on a MASSIVE, dry lake in the Nevada desert. Engineers took Stephanie's handwritten note and mapped it out over the area using GPS coordinates.
Then, using Google Maps and Google Skybox Imaging, the campaign team created the message, ensuring it exactly matched Stephanie's handwriting.
With cameras rolling, professional stunt drivers drove the Genesis sedans through the GPS coordinates, covering nearly 6 square kilometers, in what can be described as a synchronized automobile dance. After that…
Ta-da! Stephanie's "handwritten" message for her astronaut dad was on the dry lake bed!
Meanwhile, the dad who was in the International Space Station (ISS) was able to capture his daughter's message and demonstrate the enormous scale of the campaign.
Hyundai used its Genesis sedans to execute the strategy because these vehicles were well-suited to the terrain in Nevada's dry lake—thanks to the cars' HTRAC (Hyundai TRACtion) all-wheel drive system that's available at the push of a button.
Professional stunt drivers appreciated the cars' superior grip in all weather conditions and fun-to-drive performance when the HTRAC system was activated.
What's more?
In a unique extension to the concept, Hyundai invited the public to create their own virtual messages to their loved ones as these would be shared on the home page of the company's official website.
All participants had to do was visit Hyundai's "Message to Space" campaign web page and upload their written, audio, or video greetings there. The purpose of this campaign extension was to further reinforce the brand's symbolism that it's not just a car but also a tool that transports people, messages, emotions, etc.
Over 85,000 people from all over the world took this opportunity to express their love and gratitude to family and friends.
Was Hyundai's "Message to Space" campaign effective?
After the enormous marketing stunt, the campaign team uploaded the actual campaign video and behind-the-scenes video on Hyundai's YouTube channel.
The innovative campaign captured worldwide attention, both online and offline. It also gained several awards and recognitions for successfully bridging the gap between a father in outer space and his daughter on Earth.
Below are the results of the guerrilla marketing strategy:
After 2 weeks, the actual campaign video and behind-the-scenes video garnered a combined number of over 63 million views, 31,000+ shares, and 24,000+ likes on YouTube.
Hyundai's YouTube channel gained over 12,000 new subscribers after uploading the "Message to Space" campaign videos.
Hyundai ranked first on YouTube's Global Ads Leaderboard in April 2015.
After the campaign, Hyundai saw a 29.4% lift in Genesis sedan purchase consideration in Mexico, as many Mexicans who saw the campaign videos thought the car model was suitable to the country's terrain as well.
Hyundai recorded a 40% lift in ad recall in the U.K., Spain, Argentina, and Germany after the guerrilla marketing stunt.
On top of its Internet popularity, the "Message to Space" campaign video was aired over 800 times on national T.V. channels in the U.S. such as ABC, Fox TV, and NBC, as well as featured in various articles from TIME, People, and Forbes.
Hyundai's "Message to Space" campaign also bagged the following awards and recognitions:
2 Bronze Awards at the 55th CLIO Awards in 2015
Automotive News' "Top Video of 2015" Award
"The One Show Automobile Advertising of the Year" Award at the North American International Auto Show (NAIAS) in 2016
Guinness World Records' "Largest Tire Track Image"
Clearly, these numbers and recognitions show Hyundai's "Message to Space" campaign was effective not only in delivering Stephanie's message to her astronaut dad but also in showcasing the quality features and performance of its Genesis sedans.
Kudos, Hyundai, Innocean, and Google!
—
One of the things that enabled Hyundai to make the "Message to Space" campaign a HUGE hit was the ability to find a great story. After all, marketing is storytelling in some way, and in this case, the company had a winning story.
The story of a young girl and her father who's on a far off journey—and her desire to communicate with him—has been told millions of ways across centuries. What made Hyundai's "adaptation" different was the incorporation of 21st century technology and the Genesis sedans.
As Scott Noh, Hyundai's Head of Overseas Marketing Group, said:
"Keeping in line with Hyundai Motor's corporate vision of being a 'lifetime partner in automobiles and beyond,' the campaign highlights our philosophy of caring for customers through emotional interaction and becoming a brand beyond simply a means of transportation. Although sending a message to space with our Genesis cars was not an easy challenge, it enabled us to demonstrate our caring vision to our customers."
… and by successfully delivering Stephanie's message to her dad in outer space, Hyundai also conveyed its message that it aims to be a partner in consumers' everyday lives.
Through the "New Thinking, New Possibilities" approach, the company was able to help customers better understand its innovative spirit, connect distant families, and eventually set a new world record in the process.
We hope you enjoyed reading today's guerrilla marketing topic!
It's time to craft your own out-of-this-world ideas on how you can effectively market your brand too!


(This article is from The Business Builder Daily, a newsletter by The I Institute in collaboration with MBO Partners.)


About The Dynamic Marketing Communiqué's
"Thursdays: Gorillas of Guerrilla Marketing"
Jay Conrad Levinson (1984) said that Guerrilla Marketing "works because it's simple to appreciate, easy to execute, and inexpensive."
Guerrilla Marketing is unconventional.
Looking beyond the traditional ways of advertising, marketers, and advertisers need to spice things up in order for their brand to have campaigns that not only make an impact but also stick to their target market's mind.
Guerrilla Marketing usually aims to have direct contact with consumers.
This type of direct contact should spark an emotional reaction that leads to consumers effectively remembering the brand.
It's about making a big impression and making that impression last a long time (if not forever).
Guerrilla Marketing can be inexpensive.
The effect of this is being able to create a buzz around the brand, and the strategy used to market it. Almost everything is passed around through word-of-mouth.
Word-of-mouth is one of the greatest outcomes and it usually doesn't cost anything.
This is every business' or brand's dream!
Every Thursday, we publish tips, examples, and other useful content on unconventional ways of marketing and promotion.
Learn more about how to grab your target market's attention and make an amazing first and lasting impression without having to spend a lot of money.
Businesses don't really need to spend much for a guerrilla campaign. You do not need a big budget to be successful. You just need creativity and a good imagination.
Hope you've found this week's guerrilla marketing insight interesting and helpful.
Stay tuned for next Thursday's Gorillas of Guerrilla Marketing!


Cheers,
Kyle Yu
Head of Marketing
Valens Dynamic Marketing Capabilities
Powered by Valens Research
www.valens-research.com
View All