Create an ad with a captivating storyline and morals, just like what this restaurant chain did! [Gorillas of Guerrilla Marketing]
September 17, 2020
"Fast food meals cause obesity."
"Fast food is the cheapest option out there."
"Dangerous chemicals are in your fast food meal."
These are just some of the common opinions about fast food in general.
In order to address "poor-quality ingredients" talks about the industry, this restaurant chain came up with an animated ad to assure everyone that their food products are safe for the public to consume.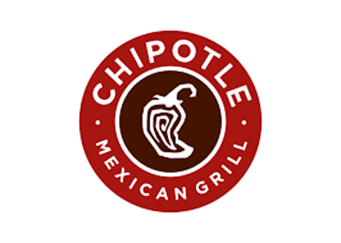 Chipotle Mexican Grill, Inc., or simply known as Chipotle, is an American fast casual restaurant chain that operates in the US, UK, Canada, France, and Germany.
Founded on July 13, 1993 by Steve Ells, the company has since been known to specialize in tacos and Mission Burritos.
[Mission Burritos: A type of burrito that became popular during the 1960s in the Mission District of San Francisco, California. When compared with other burritos, the Mission Burrito is larger in size due to its inclusion of extra rice and other ingredients.]
The company derives its name from "chipotle," a Nahuatl name for dried and smoked jalapeño chili pepper.
Chipotle's other products include quesadillas, salads, chicken, pork carnitas, barbacoa, steak, and tofu-based "sofritas."
Going back to the start
Chipotle distinguishes itself by providing "fast food" meals that are sourced from high quality, ethical, and sustainable raw ingredients.
In order to convince people of its good quality products, Chipotle created the "Back to the Start" Campaign, a hand-crafted 2012 animated ad that focused both on the issue and solution of sustainable farming.
Chipotle partnered with American talent and sports agency CAA (Creative Artists Agency) and the Chipotle Cultivate Foundation, the foundation started by Ells in 2011 to encourage sustainable farming methods and family farming.
In addition to that, CAA also tapped Johnny Kelly, the director of the London-based animation and film studio Nexus Studios, for the directing of Chipotle's animated ad.
Kelly chose stop-motion animation for the ad to deliberately mirror the effort and individual care that Chipotle's farmers put into their food.
[Stop-motion animation: An animated filmmaking technique wherein objects are physically controlled in small increments between individually photographed frames so it exhibits independent motion when the frames are played back.]
Willie Nelson's rendition of the song "The Scientist" by Coldplay also accompanied the animation.
The initial concept for the ad was to simply compare and contrast an organic farm with a gloomy-looking factory farm next door. However, the idea felt lacking.
The campaign team wanted the ad to have a more personal touch on Chipotle's experiences. It needed to show what the company went through in all their years in the food industry and why what they are doing is important.
Instead of just a compare and contrast, the ad showed an organic farm farmer adopting the industrial methods himself, and then reverting to organic and sustainable agriculture after realizing the error in his conveyor belt ways.
According to Kelly, the outcome of the animation "closely reflects Chipotle's own story as they began moving away from using factory farm suppliers 10 or so years ago."
The animated ad was first released on Chipotle's official YouTube page in August 2012 and was shown in 10,000 movie theaters in America as part of the pre-movie trailer promotions.
Chipotle also decided to turn the ad into the company's first TV commercial. The two-minute ad was played on the 54th Grammy Awards telecast, and viewers were urged to download the song that accompanied it―Nelson's "The Scientist" rendition.
The proceeds from the song downloads were given to the Chipotle Cultivate Foundation.
RESULTS
Chipotle's "Back to the Start" campaign sparked conversations in pop culture.
In just 9 days since it was posted on YouTube, the campaign already recorded 5,071 mentions from blogs, news, forums, Twitter, and Facebook.
The campaign was also the "No. 4 Most Buzzed About Online Ad" and "No. 1 for Positive Brand Sentiment" in 2012, according to American newspaper company The New York Times and digital agency Zeta Interactive.
Chipotle's "Back to the Start" campaign even won the Grand Prix for Film and the Grand Prix for Branded Content and Entertainment at the 2012 Cannes International Festival of Creativity!
In 2014 (two years since the campaign took place), Chipotle reported a 13.4% increase in its store sales, which amounts to over USD 904 million for the restaurant chain.
Unethical farming practices is a subject that isn't easy to address, especially in the fast food industry.
However, Chipotle's creative approach on the issue generated positive impressions on the company's reputation.
Transparency is one way to get people to see your brand in a good light.
Be true to your mission and vision as a business―just like what Chipotle did!
Don't underestimate the power of animation and creativity.
Your next ad might just be your gateway towards a stronger brand presence.


About The Dynamic Marketing Communiqué's
"Fridays: Gorillas of Guerrilla Marketing"
Jay Conrad Levinson (1984) said that Guerrilla Marketing "works because it's simple to appreciate, easy to execute, and inexpensive."
Guerrilla Marketing is unconventional.
Looking beyond the traditional ways of advertising, marketers, and advertisers need to spice things up in order for their brand to have campaigns that not only make an impact but also stick to their target market's mind.
Guerrilla Marketing usually aims to have direct contact with consumers.
This type of direct contact should spark an emotional reaction that leads to consumers effectively remembering the brand.
It's about making a big impression and making that impression last a long time (if not forever).
Guerrilla Marketing is inexpensive.
The effect of this is being able to create a buzz around the brand, and the strategy used to market it. Almost everything is passed around through word-of-mouth.
Word-of-mouth is one of the greatest outcomes and it usually doesn't cost anything.
This is every business' or brand's dream!
Every Friday, we publish tips, examples, and other useful content on unconventional ways of marketing and promotion.
Learn more about how to grab your target market's attention and make an amazing first and lasting impression without having to spend a lot of money.
Businesses don't really need to spend much for a guerrilla campaign. You do not need a big budget to be successful. You just need creativity and a good imagination.
Hope you've found this week's guerrilla marketing insight interesting and helpful..
Stay tuned for next Friday's Gorillas of Guerrilla!
Cheers,
Kyle Yu
Head of Marketing
Valens Dynamic Marketing Capabilities
Powered by Valens Research
www.valens-research.com
View All