"Dare to Be DIFFERENT." Get energized with this company's products that are suited to your taste palette! [Monday Marketing Marvels]
November 16, 2020
What do you do to give yourself a boost when you're lacking the energy to get through a day's work?
Work your muscles out through exercise?
Munch on a few snacks?
Load up on caffeine or some energy drinks?
If you're the type of person who's more likely to choose the third option above, then you might have encountered a few of this company's brands.
Monster Beverage Corporation is an American holding company of consolidated subsidiaries that primarily develop and market "alternative" beverages.
As stated in the company's 2019 annual report, the "alternative" beverages category combines "non-carbonated, ready-to-drink iced teas, lemonades, juice cocktails, single-serve juices and fruit beverages, ready-to-drink dairy and coffee drinks, sports drinks, single-serve still waters, sodas, sparkling juices, and flavored sparkling beverages."
Some of Monster Beverage's notable brands include:
Monster Energy Drinks
Monster MAXX
Espresso Monster
Reign Total Body Fuel
NOS
Full Throttle
Ultra Energy
Gladiator
Samurai
The company's business is centered on its 3 operating and reportable segments:
Monster Energy Drinks Segment
This segment generates net operating revenues by selling ready-to-drink packaged energy drinks to bottlers and full-service beverage distributors. Brands under this segment are the Monster Energy product line and the Reign Total Body Fuel energy drinks.
Strategic Brands Segment
This division earns net operating revenues by selling "concentrates" and "beverage bases" to authorized bottling and canning companies. These companies then combine the concentrates and beverage bases with sweeteners, water, and other ingredients to produce ready-to-drink energy drinks.
Once the manufacturing process is complete, the packaged energy drinks are sold to other bottlers, full-service distributors, and retailers.
Products under the Strategic Segment include energy drink brands acquired from The Coca-Cola Company (TCCC) in 2015 and Monster Beverage's more affordable energy brands.
Other Segment
This segment consists of various products sold by Monster Beverage's wholly-owned subsidiary, American Fruits and Flavors, LLC (AFF), to independent third-party customers.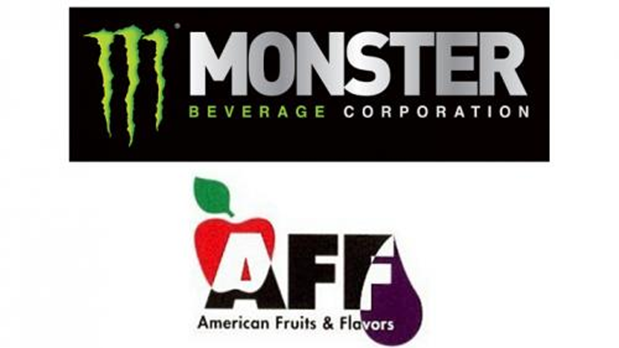 According to Monster Beverage, it is continually evaluating and introducing additional products, flavors, and types of beverages to complement its existing product lines, as well as additional types of consumer products.
As for its product manufacturing and distribution, Monster Beverage does not directly manufacture finished products. Instead, it outsources the manufacturing process to third-party bottlers and contract packers.
All of Monster Beverage's finished products are manufactured by third-party bottlers and co-packers situated throughout the US and in other countries, under separate arrangements with each party.
This enables the company to produce products closer to the markets where they are sold, with the objective to reduce freight costs as well as transportation-related product damage.
Monster Beverage is still seeking alternative and additional co-packing facilities in Africa, Asia, Australia, Central and South America, China, Europe, India, Mexico, and the Middle East.
"Daring to Be Different"
Monster Beverage believes one of the keys to success in the beverage industry is differentiation—making its brands and products visually appealing and distinctive from other beverages on retailer shelves.
One of the ways in which the company does this is by reviewing its products and packaging on an ongoing basis. As stated in the company report, labels and graphics for many of Monster Beverage's products are "redesigned and refreshed from time to time to maximize their visibility and identification."
Monster Beverage's sales and marketing strategy focuses on developing brand awareness through image-enhancing programs and product sampling.
In other instances, the company uses its branded and other promotional vehicles at events where it offers product samples to consumers. It uses "push-pull" methods to enhance its products' shelf and display space exposure in sales outlets, advertising, in-store promotions, and in-store placement of point-of-sale materials.
Monster Beverage supports its brands with price and prize promotions, competitions, endorsements from selected public and sports figures, teams, series, bands, etc. The company also uses posters, social media, concerts, print, radio, and TV advertising, and coupons to promote its brands.
Some of the prominent sports figures that endorse Monster Beverage are Lewis Hamilton (6X F1 World Champion), Jamie Anderson (Most Decorated Female X Games Athlete), Jonathan Davis (lead vocalist and frontman of metal band Korn), and Natalie Eva Marie (fitness model and professional wrestler).
In the past five years, Monster Beverage Corporation has recorded a revenue of:
USD 2.7 billion in 2015
USD 3.0 billion in 2016
USD 3.4 billion in 2017
USD 3.8 billion in 2018
USD 4.2 billion in 2019
Clearly, Monster Beverage's methods and strategies enable it to position itself as one of the successful companies in the beverage industry.
Monster Beverage Corporation's Earning Power: Valens Research vs. As-reported numbers
Monster Beverage Corporation (MNST) makes for a great case study that we come back to regularly. One great reason?
The company has proven itself to be a better earning power generator than investors might think.
So, how well has MNST been growing its business in the past years?
The research doesn't lie—nor do the results. Earning power (the blue bars) continues to show results higher on average than what traditional databases show.
The blue bars in the chart above represent MNST's earning power (Uniform Return On Assets). MNST has seen robust, generally improving profitability. Its Uniform ROA ranged between 45% to 135% in the past sixteen years, or an average of about 90%. Its Uniform ROA is at 116% in 2019.
The global ROA is just 6%.
The orange bars are the company's as-reported financial information. If you relied on these numbers, you will see a company with terribly understated profitability. As-reported ROA (return on assets, a measure of earning power) ranges from 53% to 15% in the past sixteen years. Its ROA in 2019 was only at 18%, far lower than its Uniform ROA in 2019.
That's what you'll see in Yahoo Finance, Google Finance, and most other databases.
The company's stock price also performed better than the rest of the stock market over the decade, which we can see in the blue line in the chart below. Its returns have been well above the market.
The numbers show that Monster Beverage has been doing well and making a profit.
Aside from differentiation from other brands, Monster Beverage's marketing mantra is also all about real-life experiences of people, especially in the sports industry.
According to Marianne Radley, Senior Vice President of Marketing for Monster Energy, in order to connect with their core consumers and yield the "endless emotional engagement" that they have capitalized on, the company should identify the correct audience and bring them unique experiences.
Monster Beverage's products are not just beverage drinks, but also "lifestyle in a can." It's about creating an emotional connection, excitement, and energy among its consumers.
As stated by Radley, "Our brand message is always going to be found in our core pillars―that's not going to change as we expand our portfolio to address the consumers' changing taste palette."


About The Dynamic Marketing Communiqué's
"Monday Marketing Marvels"
Too often, industry experts and the marketing press sing the praises of some company's marketing strategy.
…Only for the audience to later find out that their product was a flop, or worse, that the company went bankrupt.
The true ROI in marketing can't be separated from the business as a whole.
What good is a marketing case study if one can't prove that the company's efforts actually paid off?
At the end of the day, either the entire business is successful or it isn't. And the role of marketing is always paramount to that success.
Every Monday, we publish a case study that highlights the world's greatest marketing strategies.
However, the difference between our case studies and the numerous ones out there, is that we will always make certain that the firm really did generate and demonstrate earning power worthy of study in the first place (compliments of Valens Research's finance group).
By looking at the true earnings of a company, we can now rely on those successful businesses to get tips and insights on what they did right.
We'll also study the greatest marketing fails and analyze what they did wrong, or what they needed to improve on. We all make our mistakes, but better we learn from others' mistakes—and earlier, rather than later.
Hope you found this week's marketing marvel interesting and helpful.
Stay tuned for next week's Monday Marketing Marvels!
Cheers,
Kyle Yu
Head of Marketing
Valens Dynamic Marketing Capabilities
Powered by Valens Research
www.valens-research.com
View All