Do you love stories with a purpose? Find out how content marketing aids this company's search for the INCREDIBLE! [Monday: Marketing Marvels]
June 14, 2021
It all started with an Intel 486 motherboard prototype in 1989.
Back then, Intel Corporation supplied new processors to more established computer companies like IBM first while others waited approximately 6 months before receiving their own.
On the other hand, Taiwan had yet to establish a position in the computer hardware business.
Then…
One Taiwanese company approached Intel to request for a computer processor to test a new motherboard.
That time, Intel was also having problems with its own circuit board.
Using the Intel 486 motherboard prototype, the Taiwanese company solved Intel's issues and the device worked effectively without the need for further modification.
A blessing in disguise for both companies?
Yes!
Since then, the business became one of the companies who received Intel's engineering samples first. Meanwhile, Taiwan had its gateway to establish a name in the industry.
Any guesses about what this company is?
ASUS!
ASUSTeK Computer Inc. (formerly known as Pegasus) is a multinational computer and phone hardware and electronics company headquartered in Taipei, Taiwan.
Its products include:
Desktop computers
Laptops
Mobile phones
Networking equipment
Motherboards
Graphics cards
Wearables
Servers
Tablet PCs (personal computers)
The company is also a registered original equipment manufacturer (OEM).
As of January 2021, ASUS is the world's fifth-largest PC vendor by unit sales and has around 50 offices in 32 countries across the globe.
How did the company expand from being a simple motherboard manufacturer to a multinational corporation?
One way is through the "ASUS Winning Formula" and the "ASUS Way of Total Quality Management!"
Developed in 2013, the brand's "winning formula" consists of 4 things: Quality, Speed, Innovation, and Service.
ASUS' mission is to "deliver truly innovative solutions that inspire consumers to reach for greater heights of productivity and fun."
Its tagline?
"In Search of Incredible"
Thanks to its commitment to addressing the needs and demands of consumers in the digital era, the company was able to claim many of the world's "firsts!"
These include the following:
The introduction of the Eee PC (a netbook computer line)…
… the use of renewable materials like leather and bamboo on notebook computers…
… and the incorporation of the Super Hybrid Engine technology into notebook computers and motherboards.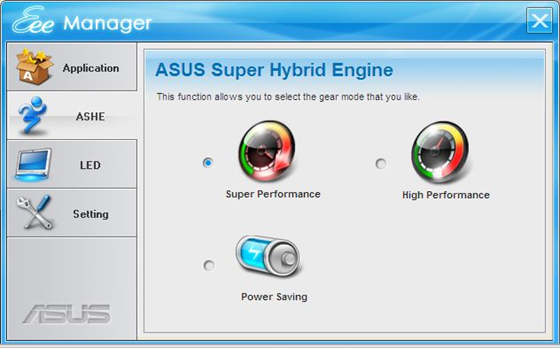 By pioneering a lot of innovations, trends, and technologies, ASUS made a positive impact on customers' lives and the Earth at large!
Aside from innovation, ASUS values speed-to-market, cost, and service. That is why the company also developed the "ASUS Way of Total Quality Management" to encourage employees to work excellently.
Below are the precepts under this framework:
Passion for Technology. ASUS constantly invests in world-class Research and Development to provide leading innovations to people and businesses.
Focus on Quality. The company consistently refines its management processes to ensure customers receive the best technological solutions.
Long-Term Relationships. ASUS believes in growing with its partners―customers, media, and shareholders―at all levels. As stated in the brand's website, maintaining strong relationships with key stakeholders is an important factor of continued success.
Perseverance. ASUS' employees thrive under pressure and look forward to challenges. They all work to accomplish the same mission, which is to "empower people with innovative IT solutions."
These precepts constituted the company's formula for success―developing a strong edge in product design, technology, quality, and value as well as using different marketing strategies to win consumers' hearts.
What else is the company utilizing to expand its reach and increase its customer base?
Content Marketing!
ASUS adopted this strategy in 2016.
According to Archit Mardia, ASUS' Content Marketing Manager, this was one of the reasons why the company considered content marketing:
"Everyone has been talking about digital, digital, digital. To me, digital is nothing. It's what TV was 20 years back, just another means to reach the audience. We manufacture great technology, but being from an engineering mindset, ASUS was just on and on about the product, this spec and that spec. We were losing our purpose and then our brand. Consumers were looking to engage with a brand with a purpose. It took time to evangelize this internally, but everyone is right on track now and they believe in the value of content marketing."
ASUS started content marketing on a smaller scale―addressing pain points consumers have with recent technology, connecting solutions with customers' own social channels, and explaining the relevance of those solutions to people's passions.
For example:
When the company tried to establish a connection with people who are passionate about photography, it didn't simply say, "Our new ASUS ZenFone has great camera specs!"
ASUS also created content about the products' features, benefits, and what consumers can do with it.
Additionally, the company published a few customer-focused stories to appeal to its target market.
As stated by Mardia, many companies are yet to adopt this marketing approach, especially in the tech industry.
… and while a lot of these companies have their own content hub, there's still a long way for them to go in terms of content marketing. This is one of the areas where ASUS sees an advantage.
In the past five years, ASUSTeK Computer Inc. has recorded revenues of:
TWD 466.8 billion in 2016
TWD 386.4 billion in 2017
TWD 354.2 billion in 2018
TWD 351.3 billion in 2019
TWD 412.8 billion in 2020
Based on these numbers, we can see that content marketing contributed to the achievement of the company's objectives as it recorded its highest revenue in 2016.
ASUSTeK Computer Inc.'s Earning Power: Valens Research vs. As-reported numbers
ASUSTeK Computer Inc. (2357:TAI) makes for a great case study that we come back to regularly. One great reason?
The company has proven itself to be a better earning power generator than investors might think.
So, how well has ASUS been growing its business in the past years?
The research doesn't lie—nor do the results. Earning power (the blue bars) continues to show results higher on average than what traditional databases show.
The blue bars in the chart above represent ASUS' earning power (Uniform Return On Assets). ASUS has seen cyclical but robust profitability. After declining from 21% levels in 2005 to 12% in 2009, Uniform ROA climbed back to 21% levels in 2013, before ranging from 12%-16% in 2015-2019. Thereafter, Uniform ROA recovered to 20% levels in 2020.
The global ROA is just 6%.
The orange bars are the company's as-reported financial information. If you relied on these numbers, you will see a company with understated profitability. As-reported ROA (return on assets, a measure of earning power) only ranged from 2% to 6% in the past sixteen years. Its ROA in 2020 was only at 4%, which is 5 times lower than its Uniform ROA in 2020.
That's what you'll see in Yahoo Finance, Google Finance, and most other databases.
The company's stock price also performed better than the rest of the stock market over the decade, which we can see in the blue line in the chart below. Its returns have been well above the market.
The numbers show that ASUS has been doing well and making a profit.
As the world and the business landscape continue to change, consumers also change their demands and preferences.
They have sudden realizations and expectations that they want to achieve and they constantly look for useful information.
According to Archit Mardia, if businesses won't adjust to these changes, they will lose out on a lot of opportunities to expand.
That is one of the important lessons ASUS learned from years of addressing consumers' technological needs and demands.
It's critical to have an "always on" conversation, which gives more purpose and meaning to both brands and customers.!
"It's always really good to adapt. Like some people say, 'Consumers change first, marketers second, and agencies will change last.' I would tell marketers to actually be close to their consumers because they are the ones who change first. Their mindset is what you want to know." – Archit Mardia, ASUS' Content Marketing Manager


About The Dynamic Marketing Communiqué's
"Monday Marketing Marvels"
Too often, industry experts and the marketing press sing the praises of some company's marketing strategy.
…Only for the audience to later find out that their product was a flop, or worse, that the company went bankrupt.
The true ROI in marketing can't be separated from the business as a whole.
What good is a marketing case study if one can't prove that the company's efforts actually paid off?
At the end of the day, either the entire business is successful or it isn't. And the role of marketing is always paramount to that success.
Every Monday, we publish a case study that highlights the world's greatest marketing strategies.
However, the difference between our case studies and the numerous ones out there, is that we will always make certain that the firm really did generate and demonstrate earning power worthy of study in the first place (compliments of Valens Research's finance group).
By looking at the true earnings of a company, we can now rely on those successful businesses to get tips and insights on what they did right.
We'll also study the greatest marketing fails and analyze what they did wrong, or what they needed to improve on. We all make our mistakes, but better we learn from others' mistakes—and earlier, rather than later.
Hope you found this week's marketing marvel interesting and helpful.
Stay tuned for next week's Monday Marketing Marvels!
Cheers,
Kyle Yu
Head of Marketing
Valens Dynamic Marketing Capabilities
Powered by Valens Research
www.valens-research.com
View All