Ethics and business are inseparable. Here's what happened when this company decided otherwise. [Tuesday: Return Driven Strategy]
October 31, 2023
Miles Everson's The Business Builder Daily speaks to the heart of what great marketers, business leaders, and other professionals need to succeed in advertising, communications, managing their investments, career strategy, and more.
A Note from Miles Everson:
Have you heard of the book, "Driven"?
Co-authored by Professor Joel Litman and Dr. Mark L. Frigo, the book focuses on Return Driven Strategy (RDS), a pyramid-shaped framework composed of 11 principles and 3 foundational elements. This framework paves the way for wealth and value creation when applied correctly to businesses.
I personally believe this book is an insightful resource that can greatly benefit your business pursuits.
In today's discussion, we'll focus on the first principle of the RDS framework: Ethical wealth creation.
Read on to learn why the first tenet is important for businesses to achieve long-term success and high valuation.
Miles Everson
CEO, MBO Partners
Chairman of the Advisory Board, The I Institute

Return Driven Strategy
One of the goals of businesses is to make money. Their provision of important services that fulfill unmet customer needs is rewarded with financial returns.
However, wealth creation isn't the only thing firms should be concerned about. They should also be mindful of their practices, whether internally or externally.
Besides, where do you think customers will choose to invest their money: In a company with good business practices, or in an unethical one?
Most probably, you'd choose the former!
As we'll see in the case of this large fashion company, HOW businesses go about making money is a key consideration for long-term success.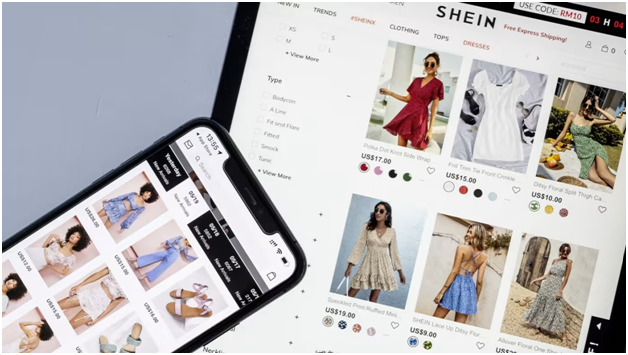 Photo from Justin Chin/Bloomberg
A GIANT of Fashion
SHEIN.
You've probably seen or heard of this brand at one point—from social media to its signature gray ziplock packaging brandishing its name.
In fact, Shein (pronounced "she-in") is a leading fast fashion retailer. Widely popular with young women and teens, the retailer is known for its huge array of affordable clothing all within a flick of a thumb in the app.
The brand's astronomic growth in the past decade is a remarkable thing. Starting in China as an e-commerce wedding dress retailer in 2008, Shein rebranded to a fast fashion company in 2015. Its rapid rise came during the COVID-19 pandemic in 2020 when customers took to e-commerce for their apparel needs.
Social media amplified Shein's brand presence further. Influencers and ordinary people alike took to sharing their Shein "hauls"—large purchases that can fill up entire boxes—on TikTok and YouTube.
In fact, according to UBS Evidence Lab data, Shein has more followers on TikTok than any other apparel retail brand and is the most Google-searched apparel retailer in the U.S.
Thus, it's no surprise that in 2022, the company was valued at a whopping USD 100 billion! According to the Wall Street Journal, this was bigger than the combined valuations of fast fashion competitors H&M and Zara.
The Wins of Shein
What makes Shein exceptional?
Shein's offering of a wide array of functional, beautiful clothes makes it on par with other fast fashion giants. However, what made the company stand out especially during the pandemic is how it delivered products through an easy digital-first platform.
Shein also pioneered ULTRA-fast fashion. The company is known for its utilization of AI to generate multitudes of designs, making production time rapid. As a result, new designs can take just as little as three days to produce.
Through this, the company is able to offer not only as many as 600,000 items on its platform, but also an incomparable pricing power with lower production costs. The vast array of choices coupled with affordability makes Shein a fashion powerhouse with broad appeal.
Shein's Woes
Despite its popularity and exponential growth, the company's valuation in the second quarter of 2023 plummeted to USD 66 billion. Shein's ultra-fast fashion reputation comes with a price, particularly scrutiny of its environmental impact and labor rights violations.
Due to its rapid and massive production of new styles, Shein is seen to be one of the biggest polluters in fast fashion. According to a Business of Fashion article, Shein's output of an estimated 314,877 new styles per year is astounding compared to H&M's meager 4,414 new styles per year.
Aside from the sheer volume of clothes it produces, Shein is criticized to be a contributor to overcrowded landfills and 6.3 million tons of carbon dioxide emissions per year.
The company is also under fire for lack of transparency in supply chain practices. A documentary by the U.K.'s Channel 4 found that Shein employees were working 75-hour shifts with very little time off. Another report by Swiss watchdog Public Eye accused Shein of running informal factories set up in rundown residential buildings to cut costs.
So, in an effort towards transparency and improved brand image, Shein invited influencers in June 2023 for a widely publicized tour around its innovation center in China. However, backlash only intensified, including towards the invited influencers for being ignorant of the company's practices.
Until now, ill reputation continues to hound Shein, potentially driving customers to less problematic competitors. In May 2023, rival Chinese e-commerce site Temu was reported to have U.S. spending that was 20% higher than Shein.
All these show many of Shein's woes could have been avoided with a key consideration: Ethical business practices.
Fulfilling unmet needs and ethical wealth creation are inseparable
In the book, "Driven," Professor Joel Litman and Dr. Mark L. Frigo say dominating markets is a high-priority goal for any business. That's why RDS' Tenet Two is all about meeting unmet customer needs and becoming their first choice.
However, Professor Litman and Dr. Frigo also hammer in the point that an important commitment a business must have is Tenet One: Ethical wealth creation. In their words:
"In the pursuit of need fulfillment, society's need for ethical business practices cannot be ignored."
This isn't to say being ethical is the one guarantee for financial success. Many factors still play a role in meeting business goals and maintaining profits.
What is guaranteed is that gross unethical conduct by a firm WILL lead to its deepest valuation losses.
Trust is a priceless thing. Like a broken plate, it is hard to fix or make whole again. Lost trust from customers and investors is difficult to win back, and that could negate previous growth and make long-term business prospects further from reach.
Thus, with what we've seen with Shein, it's important for businesses to move forward with Tenet One and Tenet Two hand in hand.
Remember: Firms that aim to meet people's needs should also aim to create wealth ethically. Society rewards such companies with a thriving financial state.
We hope you find today's business case study insightful!
If you're looking to gain a better understanding of Return Driven Strategy and Career Driven Strategy, we highly recommend checking out "Driven" by Professor Litman and Dr. Frigo.
Click here to get your copy and learn how this framework can help you in your business strategies and ultimately, in ethically maximizing wealth for your firm.

(This article is from The Business Builder Daily, a newsletter by The I Institute in collaboration with MBO Partners.)

About The Dynamic Marketing Communiqué's
"Tuesdays: Return Driven Strategy"
In the book, "Driven," authors Professor Joel Litman and Dr. Mark L. Frigo said that the goal of every long-term successful business strategy should incorporate the combined necessity of "making the world a better place" and "getting wealthy."
That is why they created Return Driven Strategy and Career Driven Strategy―frameworks that were built to help leaders and professionals plan and evaluate businesses so they can also help others achieve their organizational goals and career goals.
The frameworks describe the plans and actions that drive returns for anyone in an organization such as independent contractors, marketers, brand managers, communicators, and other people in any field. These actions lead to the creation of wealth and value for customers, employees, shareholders, and the society.
Every Tuesday, we'll highlight case studies, business strategies, tips, and insights related to Return Driven Strategy and Career Driven Strategy.
In planning, building, or managing brands and businesses, these strategies, case studies, and guidelines will help you choose what specific actions to take and when to take them.
Hope you found this week's insights interesting and helpful.
Stay tuned for next Tuesday's "Return Driven Strategy!"

Cheers,
Kyle Yu
Head of Marketing
Valens Dynamic Marketing Capabilities
Powered by Valens Research
www.valens-research.com
View All