"Let's ELF it up!" – How does this brand spread the holiday cheer with consumers during Christmas? [Thursdays: Gorillas of Guerrilla Marketing]
January 6, 2022
Miles Everson's Business Builder Daily speaks to the heart of what great marketers, business leaders, and other professionals need to succeed in advertising, communications, managing their investments, career strategy, and more.
A Note from Miles Everson:
We've just celebrated Christmas two weeks ago. How did you celebrate the holidays with your loved ones?
Probably, some of you dressed up as one of your favorite characters as part of your family's annual Christmas tradition.
I'm guessing some might have even dressed up as Santa's little helper―the iconic Christmas elf!
Speaking of elf, did you know that one company created a guerrilla marketing campaign related to this character?
Check out the article below to know more about this campaign and get an idea on how you can make your brand's marketing efforts extra merry during the holiday season.
Miles Everson
CEO, MBO Partners
Chairman of the Advisory Board, The I Institute


Gorillas of Guerrilla Marketing
The jolly elf is a beloved icon during the Yuletide season.
With a green pointed hat, black buckle belt, and striped red-and-white socks, this character is one of the go-to costumes of people who love to dress up during Christmas Day.
… but did you know that since 2006, one brand has been using the jolly Christmas elf as a staple for its annual digital guerrilla marketing campaigns?
That brand is…
Office Depot!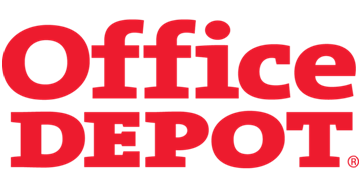 ―an American office supply retailing company headquartered in Boca Raton, Florida. The company is known for offering low prices on office furniture, supplies, electronics, and print services.
ELFing It Up on Christmas
As part of Office Depot's annual Christmas celebrations since 2006, it conducts a digital guerrilla marketing campaign called, "Elf Yourself."
This campaign invites thousands of online users to spread festive cheer every holiday season by creating entertaining clips and turning themselves and their friends into funny and cute Christmas elves.
Where do these online users upload their funny elf videos and clips?
On social media and on Office Depot's microsite and app that are dedicated to the campaign!
The microsite and app provide narratives and product tie-ins with the elves. Alongside that, site visitors are incentivized with fun weekly social media challenges.
Office Depot's elves are also everywhere on the brand's social media accounts during the holiday season. Targeted advertising across Facebook, Twitter, and Instagram helps ensure Office Depot reaches a new generation of online users every year and introduces them to the "Elf Yourself" app.
The more dancing and singing elves videos are uploaded online, the merrier!
Since the "Elf Yourself" campaign's launch in 2006, it has undergone various changes and innovations to attract more customers.
From 2015 onwards, Office Depot updated the Elf Yourself app and incorporated an augmented reality (AR) feature that connects with users' smartphones.
The app's new AR feature is easy to use. With a simple tap on the screens of their smartphones, users can transform themselves, their families, and friends into Santa's little helpers that rock out and dance to the Christmas song being played in the video.
There's more!
The update also comes with a feature that lets users turn their favorite frame from the video into a custom holiday card, which they can easily order from any Office Depot or OfficeMax print center in store, online, or through the mobile app.
What a festive and amusing way to have fun with your loved ones during the holiday season!
Results of Office Depot's "Elf Yourself" Campaign
According to Natalie Malaszenko, Resident Elf Expert and Vice President of Digital and B2B Marketing for Office Depot, in 2017,
"Over the past decade, the 'Elf Yourself' experience has brought over a billion elves into the world, bringing holiday cheer and excitement to all those who have 'elfed' themselves or been 'elfed' by someone else. Our passion has always been rooted in finding new ways for people to unleash their inner elf, and this year we are able to kick this up to a whole new level due to our new AR capabilities."
Here are other results of Office Depot's "Elf Yourself" campaign:
During the campaign's first launch in 2006, about 63 million users across 215 countries joined in on the fun.
In 2015, the year when the campaign first incorporated a new AR feature, Office Depot garnered a total of 328 million social media impressions.
As of 2020, Office Depot has recorded around 11 million downloads of the "Elf Yourself" app and around 21 million app updates.
From 2006 to 2020, Office Depot has recorded a combined revenue of USD 1.2 million from the campaign.
These numbers show that the brand's campaign resonates with a lot of consumers who are looking to enjoy the Christmas season with their family and friends every year!
The "Elf Yourself" campaign wasn't the first campaign to let users upload a photo of themselves onto something sort of silly. However, since debuting in 2006, Office Depot's holiday elves have become a Christmas staple.
So, what's this campaign's lesson for business owners and marketers?
A good marketing idea works well for a commoditized industry. With a fun and consumer-centric campaign, you can bring your brand's core values to life and encourage positive and memorable interactions with your target market.
What else?
Humor can be an effective tool in getting your brand's message across. When incorporated properly, humor will add to the "feel good" vibe of your campaign and compel more consumers to engage with your brand.
'Tis the season to spread some holiday magic and a dash of happiness!
While Christmas only happens once a year, the fun memories you create through your brand's marketing campaigns will stay in consumers' minds… ALL. YEAR. ROUND.


(This article is from The Business Builder Daily, a newsletter by The I Institute in collaboration with MBO Partners.)


About The Dynamic Marketing Communiqué's
"Thursdays: Gorillas of Guerrilla Marketing"
Jay Conrad Levinson (1984) said that Guerrilla Marketing "works because it's simple to appreciate, easy to execute, and inexpensive."
Guerrilla Marketing is unconventional.
Looking beyond the traditional ways of advertising, marketers, and advertisers need to spice things up in order for their brand to have campaigns that not only make an impact but also stick to their target market's mind.
Guerrilla Marketing usually aims to have direct contact with consumers.
This type of direct contact should spark an emotional reaction that leads to consumers effectively remembering the brand.
It's about making a big impression and making that impression last a long time (if not forever).
Guerrilla Marketing can be inexpensive.
The effect of this is being able to create a buzz around the brand, and the strategy used to market it. Almost everything is passed around through word-of-mouth.
Word-of-mouth is one of the greatest outcomes and it usually doesn't cost anything.
This is every business' or brand's dream!
Every Thursday, we publish tips, examples, and other useful content on unconventional ways of marketing and promotion.
Learn more about how to grab your target market's attention and make an amazing first and lasting impression without having to spend a lot of money.
Businesses don't really need to spend much for a guerrilla campaign. You do not need a big budget to be successful. You just need creativity and a good imagination.
Hope you've found this week's guerrilla marketing insight interesting and helpful.
Stay tuned for next Thursday's Gorillas of Guerrilla Marketing!


Cheers,
Kyle Yu
Head of Marketing
Valens Dynamic Marketing Capabilities
Powered by Valens Research
www.valens-research.com
View All