Old, bulky shoes are back on trend! Check out how this not-so-ugly "Ugly Movement" worked in favor of this brand! [Monday: Marketing Marvels]
November 15, 2021
From showbiz to sports, lots of footwear brands have tapped into the power of influencer marketing.
Why?
This strategy provides great exposure and is a win-win tactic for both celebrities and brands―celebrities are able to showcase their creative expressions to the public while shoe companies benefit from these influencers' huge followings!
In fact, a lot of big businesses consider influencer marketing as one of their top marketing strategies…
However, this sportswear and shoe company has steered clear of this route for a while. It was only in 2021 when this brand started collaborating with an influencer.
FILA Holdings Corporation is a sportswear manufacturer that designs shoes, underwear, and sports apparel. At present, it sells its products in over 50 countries in the world through directly controlled subsidiaries and other distribution deals.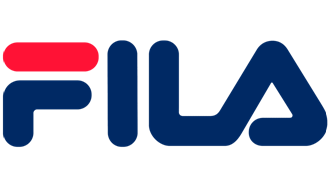 So… why did FILA put influencer marketing on the back burner in the previous years?
According to FILA India's Managing Director Rohan Batra, it was because the brand wanted to keep its image strictly associated with sports only and without much celebrity interference.
Batra said,
"We, as a brand, have not limited ourselves to creative partnerships with just celebrity endorsement. FILA has always been known for style and sophistication and therefore, we have traditionally sought to align ourselves with people, brands, or products that are in sync with our values, whether a retail partnership or a collaboration on a product. When it comes to sport, we have a strong legacy in tennis and a stable of great athletes who endorse the brand."
What marketing strategy did FILA use prior to influencer marketing in 2021?
Social media marketing, particularly on Instagram!
To connect with millennials, the sportswear brand focused on engaging with consumers on a closer level and giving them memorable experiences online.
FILA did this through content marketing, digital activations, and by participating in shows, events, and exhibits then posting these on Instagram to let interested consumers know about the brand's activities and whereabouts.
The company also increased its online visibility through tagged posts from various Instagram users.
These social media users weren't ambassadors of FILA and they weren't paid or asked by the brand to promote or post about its products. They only did so because they wanted to.
… and thanks to these FILA fans, the brand reached millennials and other groups of consumers even without tapping into the power of celebrities!
Aside from that, the company reached its target market through nostalgia marketing. In fact, much of the brand's share of the market was due to its "heritage" category!
An example of that?
The "Ugly Shoe Movement" that began in 2018!
The "Ugly Shoe Movement" is the trend that brought old, bulky shoes back in fashion. Even other footwear brands are joining this bandwagon because it has become one of the most in-demand styles this season.
Who would've thought that chunky "dad" sneakers and fashion enthusiasts' love for retro style would work in favor of FILA?
According to Emily Bezzant, Head Analyst at retail analytics firm Edited, the sportswear brand probably didn't expect that trend, too!
She said,
"Nostalgia is a major theme for retailers bolstered by the ongoing affair with 90s-inspired apparel and footwear. The trend among cult sportswear brands, who are reviving retro aesthetics, means that FILA is perfectly placed for a strong comeback."
Indeed, FILA's hit sneaker of the 90s, the Disruptor, was one of the most popular women's shoes in 2018. The shoe was sold by a wide range of retailers and rarely discounted but despite that, a lot of consumers bought it.
This shows that the Disruptor had strong appeal to a younger generation of consumers during its comeback!
Looking ahead, the company is focused on tapping a new generation of consumers… and FILA plans to do that by consistently reaching out to its target market through social media engagements and through the "Ugly Shoe Movement."
In the past five years, FILA has recorded revenues of:
KRW 967.1 million in 2016
KRW 2.5 billion in 2017
KRW 3.0 billion in 2018
KRW 3.5 billion in 2019
KRW 3.1 billion in 2020
Based on these numbers, we can see that the company's marketing strategies are working to its advantage because FILA has recorded a higher revenue in 2018 compared to 2017!
FILA Holdings Corporation's Earning Power: Valens Research vs. As-reported numbers
FILA Holdings Corporation (081660:KOR) makes for a great case study that we come back to regularly. One great reason?
The company has proven itself to be a better earning power generator than investors might think.
So, how well has FILA been growing its business in the past years?
The research doesn't lie—nor do the results. Earning power (the blue bars) continues to show results higher on average than what traditional databases show.
The blue bars in the chart above represent FILA's earning power (Uniform return on assets). Historically, FILA has seen generally robust profitability. Its Uniform ROA ranged from -12% to 37% in the past twelve years, or an average of 13%. Uniform ROA is at 15% in 2020.
The global ROA is just 6%.
The orange bars are the company's as-reported financial information. If you relied on these numbers, you will see a company with understated profitability. As-reported ROA (return on assets, a measure of earning power) only ranged from 0% to 10% in the past twelve years. Its as-reported ROA in 2020 was only at 6%, which is more than 2 times lower than its Uniform ROA in 2020.
That's what you'll see in Yahoo Finance, Google Finance, and most other databases.
The company's stock price also performed better than the rest of the stock market over the decade, which we can see in the blue line in the chart below. Its returns have been well above the market.
The numbers show that FILA has been doing well and making a profit.
FILA's approach to marketing its products shows it can keep up with other footwear brands even when it only recently tapped into the power of influencer marketing.
… and in the case of the "Ugly Shoe Movement," the company is even at the forefront, compelling consumers to buy those bulky and trendy sneakers!
This shows that as long as business owners and marketers know their brands' unique selling propositions, their target market, and the right approach to effectively promote their offerings, they will achieve marketing success.
A round of applause for FILA!
By interacting with its target market on a closer level, the company kept pace with young consumers' changing demands and preferences.


About The Dynamic Marketing Communiqué's
"Monday Marketing Marvels"
Too often, industry experts and the marketing press sing the praises of some company's marketing strategy.
…Only for the audience to later find out that their product was a flop, or worse, that the company went bankrupt.
The true ROI in marketing can't be separated from the business as a whole.
What good is a marketing case study if one can't prove that the company's efforts actually paid off?
At the end of the day, either the entire business is successful or it isn't. And the role of marketing is always paramount to that success.
Every Monday, we publish a case study that highlights the world's greatest marketing strategies.
However, the difference between our case studies and the numerous ones out there, is that we will always make certain that the firm really did generate and demonstrate earning power worthy of study in the first place (compliments of Valens Research's finance group).
By looking at the true earnings of a company, we can now rely on those successful businesses to get tips and insights on what they did right.
We'll also study the greatest marketing fails and analyze what they did wrong, or what they needed to improve on. We all make our mistakes, but better we learn from others' mistakes—and earlier, rather than later.
Hope you found this week's marketing marvel interesting and helpful.
Stay tuned for next week's Monday Marketing Marvels!


Cheers,
Kyle Yu
Head of Marketing
Valens Dynamic Marketing Capabilities
Powered by Valens Research
www.valens-research.com
View All