RED ALERT! These zombies aren't just on your lawn. They're everywhere! They're out to get one thing… [Fridays: Gorillas of Guerrilla Marketing]
April 15, 2021
"Could zombies live among us?"
Just imagine…
Zombie postmen…
Zombie vendors…
Zombie construction workers…
In 2012, people in New York City literally experienced this apocalypse.
Check out this campaign that got even dogs and squirrels freaked out!
AMC is an American multinational cable TV channel that is the flagship property of AMC Networks, Inc.
The brand is home to different movies and series such as "The Walking Dead," "Mad Men," "Breaking Bad," and more.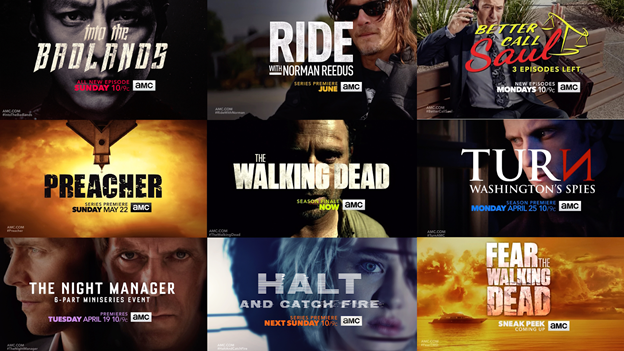 AMC's programs are enjoying a lot of exposure and air time on TV until…
The American satellite television company Dish Network dropped AMC in the list of channels in July 2012 due to an expiration of contract.
Another problem?
AMC wasn't offered a new agreement by Dish!
So… what did AMC do to prove it deserves a contract renewal?
The "Zombie Experiment NYC" Campaign!
Conceptualized with the help of New York-based viral marketing firm Thinkmodo, the campaign featured 13 people in gory, gut-twisting zombie makeup.
… and no, Thinkmodo didn't drop these zombies from the sky (like what some protagonists in zombie movies show) for exposure. The firm let the creatures loose throughout New York City―much to the horror and shock of innocent bystanders!
AMC also created a campaign video that showed the process of transforming normal people into zombies.
The caption read:
"Could zombies live among us?"
There were also different scenarios of New Yorkers screaming and running out of fear after seeing the walking dead in real life!
Here are a few snippets of the campaign:
The reaction of the people in New York City was epic!
According to Michael Krivicka, co-founder of Thinkmodo:
"One person was eating a sandwich and dropped the sandwich to the ground once


she realized the hotdog vendor was a zombie."
People were not the only ones terrified by the zombies. Even dogs and squirrels freaked out upon seeing the gory creatures!
At the end of the video, one zombie creepily drags a Dish satellite, followed by the words:
"Zombies don't belong here. Put them back on TV."
Kudos to AMC and Thinkmodo for this heart-dropping, thrilling, and witty campaign!
Was AMC's "Zombie Experiment NYC" Campaign Effective?
Just 2 days after posting, the campaign video immediately gained over 650,000 views on YouTube.
Then, in August 2012, the campaign was the most viewed video on YouTube and was featured on different media platforms like The Wall Street Journal, MTV, Discovery Channel, Mashable, BuzzFeed, Yahoo!, AdWeek, MSN, and others.
What a MASSIVE way to raise awareness about the message AMC was promoting!
Here are other results after 8 days of the campaign:
The "Zombie Experiment NYC" campaign garnered over 10 million YouTube views.
The video gained more than 380,000 Facebook shares.
The ad became "The #1 Viral Video in The World" in 2012.
In October 2012, AMC and Dish entered a new multi-year agreement to air the channels comprising AMC Networks. Finally, the zombies no longer caused havoc in New York City because they got back on TV!
Meanwhile, here are some of the comments received by AMC from different media and entertainment companies across the US:
"Aggressive. But brilliant." – Ad Rants
"Brilliant viral marketing." – Unreality Magazine
"One of the best ads!" – Heavy
"Addictive to watch!" – Trend Hunter
"Best viral marketing in the history of ever!" – Complex Magazine
AMC's "Zombie Experiment NYC" campaign is one example of Guerrilla Marketing that generated a HUGE buzz―both online and offline.
This unusual and witty brand activation led to…
A great and intense brand recall!
As a business owner or marketer, what good lesson can you learn from this?
It's that you can be creative while promoting what your brand is known for!
Get the most out of those things. In AMC's case, ZOMBIES!
As you do that, you're also making it easier for your target market to remember you.
Think about AMC's strategy…
If you see a zombie appear right in front of you, won't you get so shocked that you drop everything and run? Won't you remember that experience for the rest of your life?
Exactly.


About The Dynamic Marketing Communiqué's
"Fridays: Gorillas of Guerrilla Marketing"
Jay Conrad Levinson (1984) said that Guerrilla Marketing "works because it's simple to appreciate, easy to execute, and inexpensive."
Guerrilla Marketing is unconventional.
Looking beyond the traditional ways of advertising, marketers, and advertisers need to spice things up in order for their brand to have campaigns that not only make an impact but also stick to their target market's mind.
Guerrilla Marketing usually aims to have direct contact with consumers.
This type of direct contact should spark an emotional reaction that leads to consumers effectively remembering the brand.
It's about making a big impression and making that impression last a long time (if not forever).
Guerrilla Marketing can be inexpensive.
The effect of this is being able to create a buzz around the brand, and the strategy used to market it. Almost everything is passed around through word-of-mouth.
Word-of-mouth is one of the greatest outcomes and it usually doesn't cost anything.
This is every business' or brand's dream!
Every Friday, we publish tips, examples, and other useful content on unconventional ways of marketing and promotion.
Learn more about how to grab your target market's attention and make an amazing first and lasting impression without having to spend a lot of money.
Businesses don't really need to spend much for a guerrilla campaign. You do not need a big budget to be successful. You just need creativity and a good imagination.
Hope you've found this week's guerrilla marketing insight interesting and helpful.
Stay tuned for next Friday's Gorillas of Guerrilla!
Cheers,
Kyle Yu
Head of Marketing
Valens Dynamic Marketing Capabilities
Powered by Valens Research
www.valens-research.com
View All