True Luxury and innovation? Check out how this company achieves that through various clever marketing strategies! [Monday: Marketing Marvels]
December 13, 2021
Last month, we talked about the world's first and largest luxury group: LVMH.
In that article, we highlighted the company's "Luxury Strategy" and unique selling proposition that focuses on building a heritage of top-notch products and an influence on culture and customers.
We also mentioned some subsidiaries under the LVMH Group. These include:
Stella McCartney
Guerlain
Fenty
… and 57 more brands (LVMH houses a total of 60 luxury companies).
Today, we'll take a look at the smaller picture and focus on one subsidiary that holds 42% shares and 59% voting rights within LVMH.
That brand is none other than…
Christian Dior SE!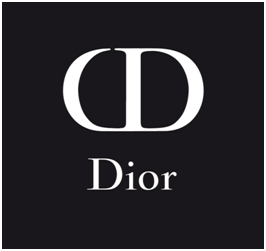 Dior is a French luxury fashion house founded in 1946 by French fashion designer Christian Dior. The company is known for marketing and selling luxury clothing, cosmetics, jewelries, perfumes, watches, wines, and spirits.
At present, Dior distributes its products in over 200 stores worldwide and is ranked as the 14th most valuable brand in the world.
How did the brand do that?
One way is through clever marketing strategies that focus on engagement and content!
Let's look at these strategies one by one:
Promoting classic designs through exhibitions.
Dior is known for elegant exhibitions that showcase the rich heritage and history of its products in various parts of the world.
Among these exhibitions are Esprit Dior, which has 10 different themes―Paris, Dior and his artist friends, Dior Garden, Dior Allure, Dior Atelier, Dior's Stars, Versailles: Trianon, Miss Dior, From Pink to Red, and J'Adore…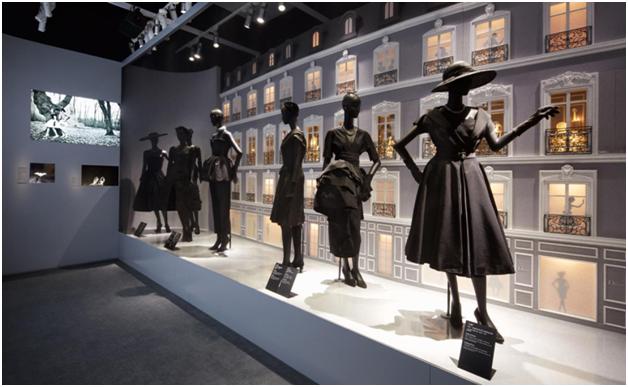 … and the New Look Revolution that features the evolution of the Bar Suit.
These exhibitions not only present Dior's exquisite items but also highlight the hard work it took to create these products.
Selling products on WeChat to attract the Chinese e-commerce market.
Who says Dior is only for Western fashionistas?
In 2017, the brand entered the Chinese market and sold Lady Dior bags on WeChat, an instant messaging software, during the Qixi Festival Holiday.
What was originally planned as a 4-day online marketing campaign became only a one-day event as the bags got immediately sold out!
WeChat greatly contributed to Dior's online marketing success during that time. Aside from making it easier for Chinese consumers to purchase the Lady Dior bags, the app enabled shoppers to interact with the brand's representatives online.
Creating virtual reality (VR) experiences in runway shows.
Despite being in the industry for 75 years now, Dior didn't just settle for a traditional fashion show. Instead, the company wanted to upgrade how consumers see fashion by innovating their experiences.
So, in 2015, Dior created Dior Eyes, a VR headset for runway shoes.
The brand partnered with global marketing and technology agency DigitasLBi Labs France to create the device. The product was introduced at selected Dior stores in June 2016.
The VR headset enabled users to witness the backstage events of the brand's runway shows. For instance, users virtually saw models being prepped by Dior's makeup artists.
Thanks to this device, the company made its loyal fans feel like they had a backstage pass!
Creating a dance-centric film to attract millennials.
To promote the Poison Girl Eau de Toilette in 2017, Dior created a commercial that featured French model Camille Rowe and her peers having a dance-off with a group of boys.
The ad had a series of how-to videos that taught its audience the promotional "So Poison" dance steps for the Poison Girl perfume.
The brand's dance-themed campaign for millennials became an instant hit! A day after it was uploaded on YouTube, the Poison Girl campaign garnered 30 million views.
This showed that despite being a classic name in the luxury industry, Dior is capable of connecting with its target market through fresher, edgier, and more sociable marketing strategies.
How else does Dior make a fashion statement?
Through mobile marketing!
In 2018, Dior made mobile fashionable in its multichannel effort to promote the iconic Lady Dior handbag.
According to Paul Palmieri, President and CEO of Millennial Media Inc., a Baltimore-based mobile ad network,
"With in-market competition and global demand for luxury goods at unprecedented levels, the world's most respected designers and luxury brands are recognizing that old-fashioned marketing tactics are no longer the most valuable means of engaging target audiences, particularly in a world dominated by online and mobile device usage. As a result, cutting-edge fashion houses are readily embracing and committing to fresh, new initiatives to strongly differentiate their brands and product lines from an increasingly crowded field of luxury goods purveyors."
Going back to Dior's mobile marketing strategy…
The company made its black-and-white Alfred Hitchcock-like film, "The Lady Noire Affair," available to iPhone users via a new app. This enabled users to watch the trailer, the whole film, and its making on their iPhones.
The 8-minute film was about a woman named Lady Marion and what she might possibly have in her Lady Dior bag. To build anticipation and increase demand for the handbag, Dior used Twitter to reveal one clue a day about the film until its release.
The company also set up a mobile-friendly website for the Lady Dior campaign to boost excitement for the handbag collection and connect with luxury consumers from all age groups.
This strategy enabled consumers to see that Dior is determined to connect with them in whatever platform they use, be it social media, virtual reality, e-commerce, etc.!
In the past five years, Christian Dior SE has recorded revenues of:
EUR 42.9 billion in 2016
EUR 43.7 billion in 2017
EUR 46.8 billion in 2018
EUR 53.7 billion in 2019
EUR 44.7 billion in 2020
These numbers show that the company's offline and online marketing strategies had positive contributions to the brand as Dior recorded a steady increase in revenues from 2016 to 2019.
Christian Dior SE's Earning Power: Valens Research vs. As-reported numbers
Christian Dior SE (CDI:FRA) makes for a great case study that we come back to regularly. One great reason?
The company has proven itself to be a better earning power generator than investors might think.
So, how well has Dior been growing its business in the past years?
The research doesn't lie—nor do the results. Earning power (the blue bars) continues to show results higher on average than what traditional databases show.
The blue bars in the chart above represent Dior's earning power (Uniform return on assets). Historically, Dior has seen generally robust profitability. Its Uniform ROA ranged from 10% to 18% in the past sixteen years, or an average of 14%. Uniform ROA is at 10% in 2020.
The global ROA is just 6%.
The orange bars are the company's as-reported financial information. If you relied on these numbers, you will see a company with understated profitability. As-reported ROA (return on assets, a measure of earning power) only ranged from 5% to 8% in the past thirteen years. Its as-reported ROA in 2020 was only at 5%, which is 2 times lower than its Uniform ROA in 2020.
That's what you'll see in Yahoo Finance, Google Finance, and most other databases.
The company's stock price also performed better than the rest of the stock market over the decade, which we can see in the blue line in the chart below. Its returns have been well above the market.
The numbers show that Dior has been doing well and making a profit.
As a luxury brand, Dior has been a strong player in the fashion industry since its establishment in 1946.
In fact, the company is one of the top brands in the world today because of its high quality products and strong focus on fashion trends.
… and as a symbol of luxury, elegance, and excellence, Dior promises to continue to inspire the industry through its stylish and trendsetter designs coupled with the marketing strategies highlighted above.
According to Renaud de Lesquen, Dior's former President and CEO for North America, all these efforts boil down to 2 things:
"True Luxury and innovation that value the company's traditions and respect craftsmen's sincerity towards genuine materials."
… and a brand identity that leaves a strong and positive impression in the minds of luxury consumers!


About The Dynamic Marketing Communiqué's
"Monday Marketing Marvels"
Too often, industry experts and the marketing press sing the praises of some company's marketing strategy.
…Only for the audience to later find out that their product was a flop, or worse, that the company went bankrupt.
The true ROI in marketing can't be separated from the business as a whole.
What good is a marketing case study if one can't prove that the company's efforts actually paid off?
At the end of the day, either the entire business is successful or it isn't. And the role of marketing is always paramount to that success.
Every Monday, we publish a case study that highlights the world's greatest marketing strategies.
However, the difference between our case studies and the numerous ones out there, is that we will always make certain that the firm really did generate and demonstrate earning power worthy of study in the first place (compliments of Valens Research's finance group).
By looking at the true earnings of a company, we can now rely on those successful businesses to get tips and insights on what they did right.
We'll also study the greatest marketing fails and analyze what they did wrong, or what they needed to improve on. We all make our mistakes, but better we learn from others' mistakes—and earlier, rather than later.
Hope you found this week's marketing marvel interesting and helpful.
Stay tuned for next week's Monday Marketing Marvels!


Cheers,
Kyle Yu
Head of Marketing
Valens Dynamic Marketing Capabilities
Powered by Valens Research
www.valens-research.com
View All